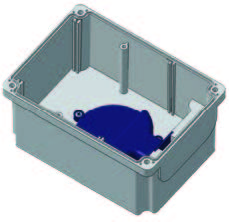 Powder painted aluminum housing base designed for rear mounting applications.
Can receive threads from 3/8" up to M77 or 2" for thermostat rods or for immersion heaters. Allows to cover the whole range of these applications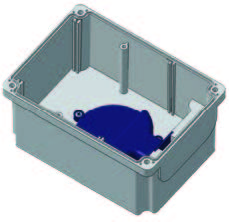 Fiberglass reinforced black PA66 housing base, designed for wall mounting or stand mounting, with outlets for capillaries or probes, used for general applications, ambiance or distance measurement, with electronic controls or thermostats, can receive many rear mounting accessories, including heat tracing legs. Can also be used as basis for small immersion heaters or surface temperature controls. It has also applications as a junction box base.